Balancing solutions for production
eTENO – The flexible production solution for precise balancing of eDrives up to 50 kg
Balancing is the last step on the path to the perfect rotor in production. In its design the eTENO offers consistent implementation of the balancing process in series production. Cycle times from 40 to 100 seconds are the solution for a wide production spectrum – all of it with maximum balancing quality.
The new eTENO as a two-station machine is designed with a separate measurement and correction station. This allows significantly shorter cycle times and better measurement and balancing results. The storage in the measurement station, e.g., with prisms, idlers or aerostatic bearings offers maximum flexibility and precision.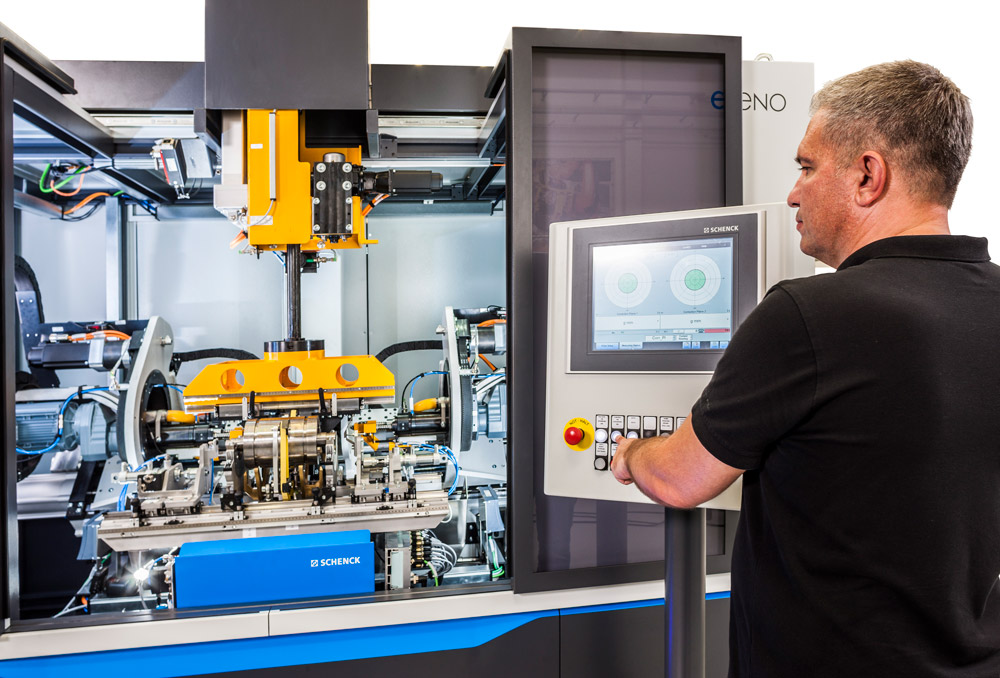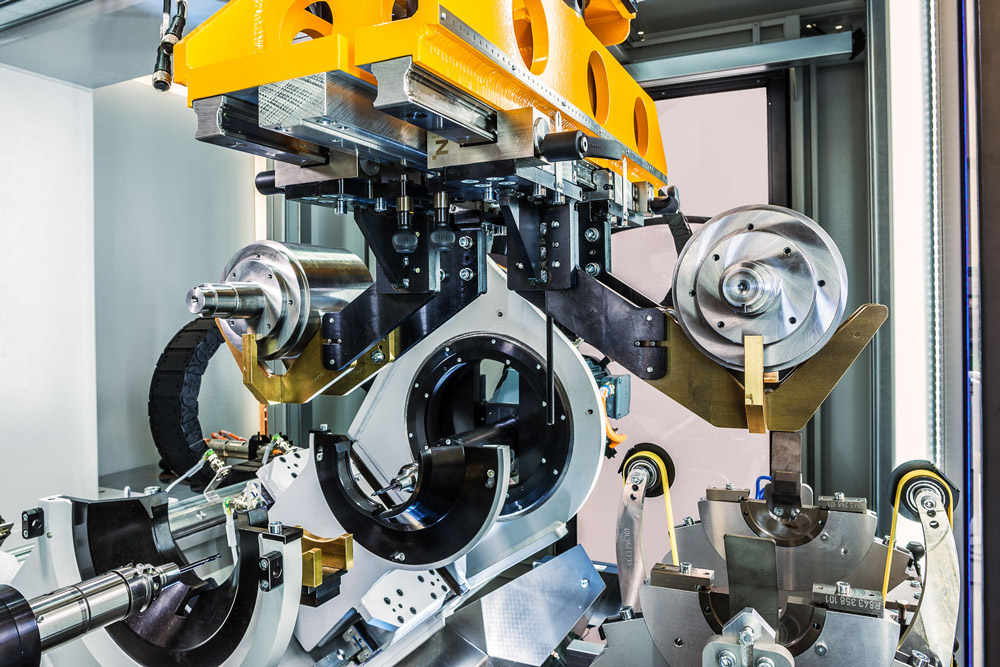 The high flexibility of the eTENO also yields benefits when changing to another rotor. Good accessibility, simple and intelligent design of control elements, linear guide units with setting positions for quick and precise position retrieval support the changeover and increase the efficiency of the production process. The setup process with the eTENO can optionally be automated to a large degree. This minimizes downtimes and reduces error sources.
Precision that pays dividends
With the eTENO we have placed particular value on maximum precision, so that even the strictest tolerance values are followed. This benefits your entire balancing process: Together with the balancing calculation of the CAB 950, you minimize the number of correction steps and reduce the cycle time even in tough balancing scenarios. Usually one correction step is sufficient for a perfectly balanced rotor. That increases the service life of tools, significantly reduces the number of scrap parts and ultimately improves your CPU calculation.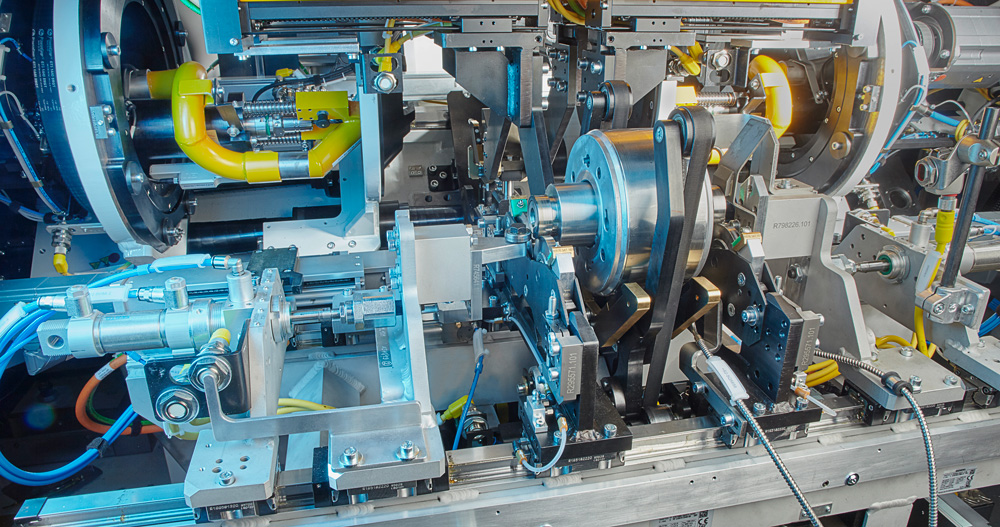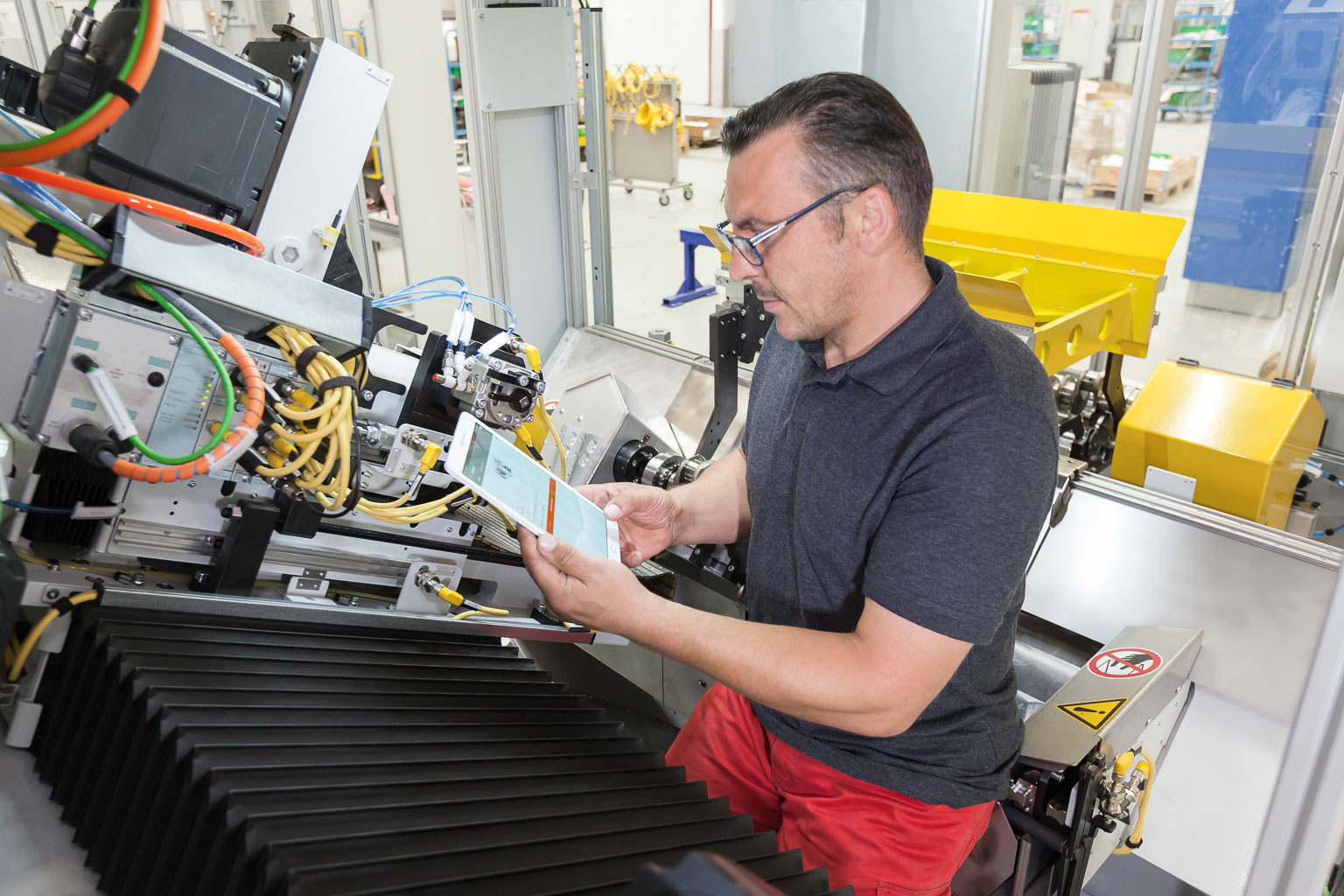 Contract balancing - our service is your flexibility
In our balancing centers we put the final touches on your rotors. We act as an extended workbench for all things related to balancing. Here you enjoy greater flexibility in your production, reduce response times and avoid bottlenecks. Benefit from this comprehensive range of experience – especially when it comes to quality assurance - trust your rotors to our experts in many European locations!