Availability is now more important than ever. For more than 100 years we have been helping our customers maintain it. Today, under conditions of increased competitive pressure, manufacturing processes have to run on a 24/7 schedule. At the same time, requirements for precision and reliability are increasing along with shorter process times and lower production costs.
With our worldwide service network, we are able to keep production costs low through targeted maintenance and simultaneously increase the availability of machines and systems. Our international service team is also available: Over 200 technicians worldwide provide assistance on site and ensure rapid provision of replacement parts at any location.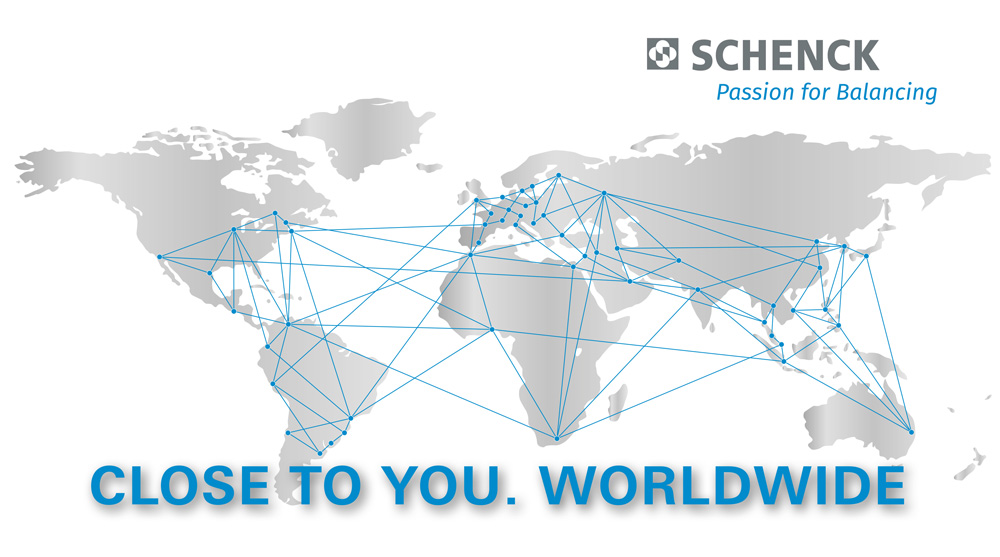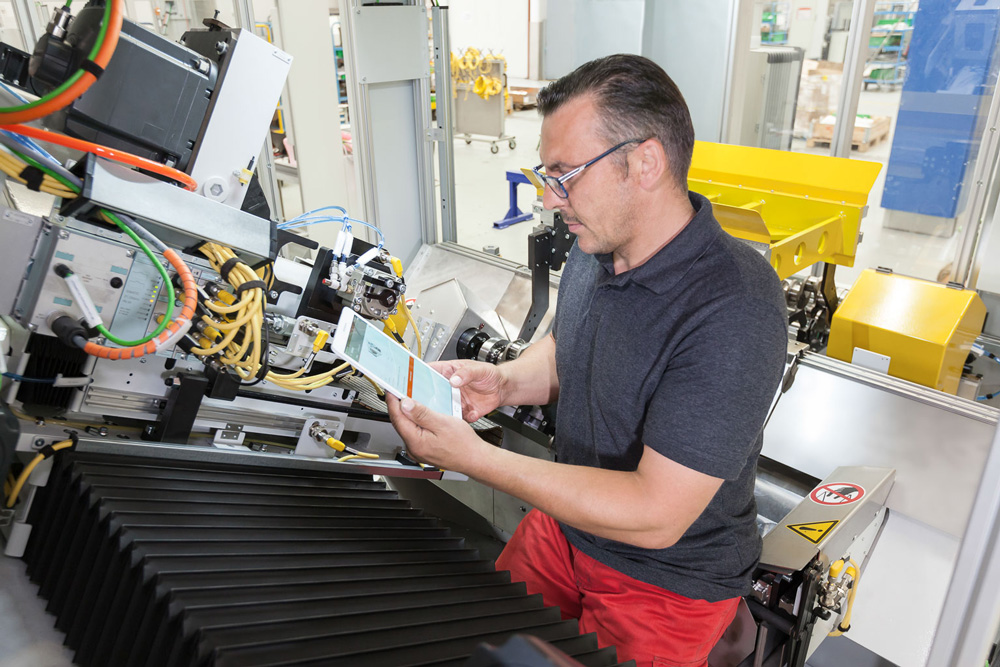 The Schenck Service+ App – our service in your hands
Our service app offers a direct line to the Schenck RoTec Service Helpdesk. This enables quick identification and correction of errors and your service inquiries can be generated quickly and simply.
Schenck ONE – MaintenanceAssistant
Schenck ONE is the new digital brand from Schenck, which makes your balancing processes more transparent. With new intelligent software solutions, you benefit from your own production and machine data: Sequences, results and potentials are visualized transparently and clearly.
The MaintenanceAssistant creates full transparency regarding the maintenance status of your machinery and your tooling – everywhere and at all times. Intuitive planning, organizing, managing and processing of tasks, and numerous possibilities for enriching the task with valuable information, allows an efficient maintenance process and prevents unwanted machine downtimes.